History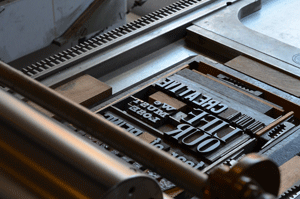 Founded in 1982, DOT Thermography, Inc. was designed to address the needs of retail and commercial printing companies. Understanding the challenges of everything from storefront walk-ins to corporate full service accounts drove us to develop our company in a way that ensures excellent quality and service to all of our customers.
For over 30 years DOT has remained a family owned and operated business headquartered in Dallas,Texas. With fourteen presses, ranging from single color offset thru 4-color offset, 3 full color digital presses, and eight thermography lines, DOT prints over 50 million business cards each year, in addition to letterheads, envelopes, announcements, and many other types of commercial printing. We offer 16 standard ink colors, 4-color process printing in flat and thermography, 52 name brand stocks in our inventory, and we are wholesale to the trade only, which makes DOT the only choice for many customers nationwide.
Retail and commercial printers, print brokers, forms distributors, ad agencies and graphic artists all find that DOT has a product that meets their printing needs and personnel that give them the personal service they deserve. Dedication to quality and customer service is one reason ninety-five percent of our business is through referrals from current customers.
---